Avation Management and Support Software for Air Charter Operators Worldwide
Over 25 Years of Aviation Experience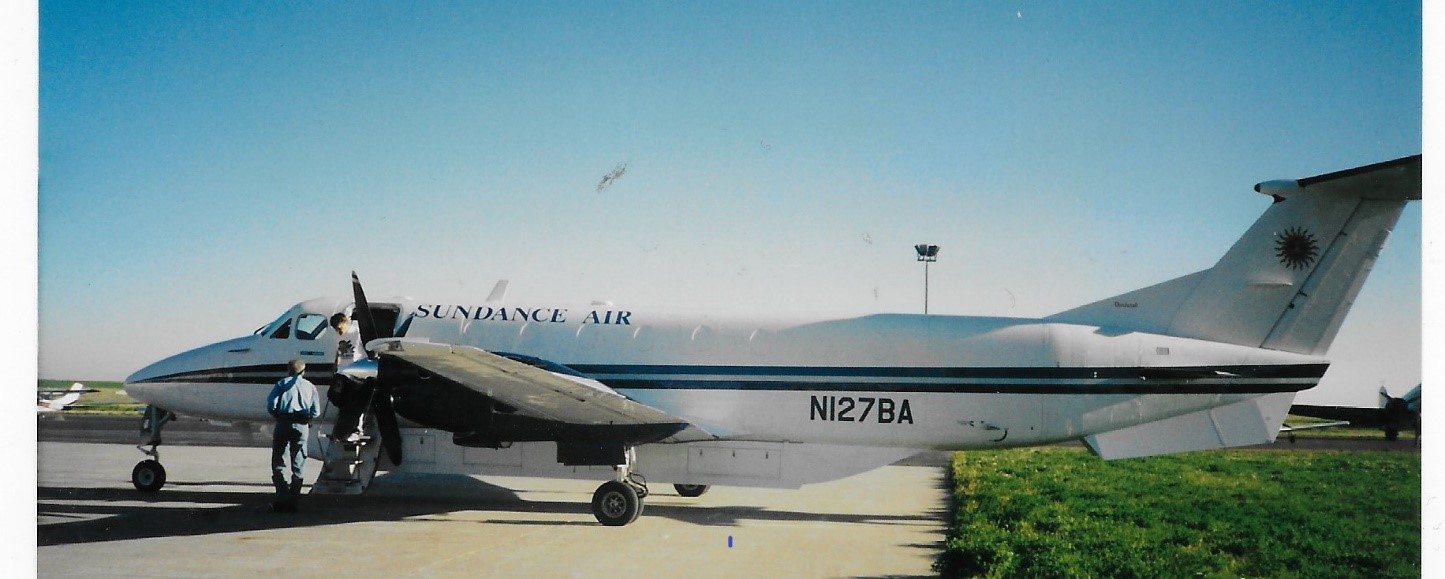 The previous company, Sundance Air, Inc., a CFR 135 air charter company with on-demand passenger/cargo certification, was owned/operated by Bert and Linda van Toornburg for over twenty-five years. Sundance Air began with a DC-3 cargo/passenger/sky diving operation (movie Red Dawn) and migrated to three 30-passenger Nord-262's flying casino junkets into Atlantic City, on Canadian fishing trips, Mexican white-wing dove hunting/bass fishing adventures, and with sports teas and movie crews.
Later the company focused on a cargo-only operation with seven Navajo Chieftains and one Beech-99. UPS and Airborne awarded cargo contracts for routes throughout the Rocky Mountain region. Sundance Air's expansion in 1999 involved adding partners, enabling the company to obtain a UPS contract in Puerto Rico. The four Beech-1900's covered routes throughout the Islands of the Caribbean and Venezuela. In addition, American Eagle, FedEx ad US Airways depended on Sundance for additional luggage transport and backup. In 2002, UPS awarded Sundance Air, the "Caribbean Carrier of Choice" for on-time reliability.
Linda and Bert will always be thankful for the pilots, mechanics and office staff for their high standards, work ethic and can-do attitude. The company closed in 2005 due to unresolved issues among partners.
In order to track flight operations, crew compliance, fuel consumption, and operating profit/loss which was labor- intensive, error- prone and time consuming, the company developed the MIFOS data processing system. The company was freed from these tasks and then focused on improving and optimizing operations, marketing, and sales.
MIFOS was developed in 1990 and was used to track flight operations. As there were no cell phones at that time, the crew used a small 30K handheld computer developed by Psion, UK.The device stored the data, connected through modems via phone lines to a home-based computer, and transmitted the data for processing. At the same time, the system created pilot compliance data,operational performance, and operating profit/loss data. The DO could provide contracted cargo clients with flight and reliability data before it was made available to station managers.
MIFOS (now SkyTrax) has evolved to its current form and improved with input from flight and maintenance staff.
A MIFOS flow chart provides an overview of the entire flight operations data processing system. Depending on the complexity of a user's flight operations, some files may not be utilized but they are available and optional

Please
click here to view and print the MIFOS Flow Chart and Overview and Functionality.